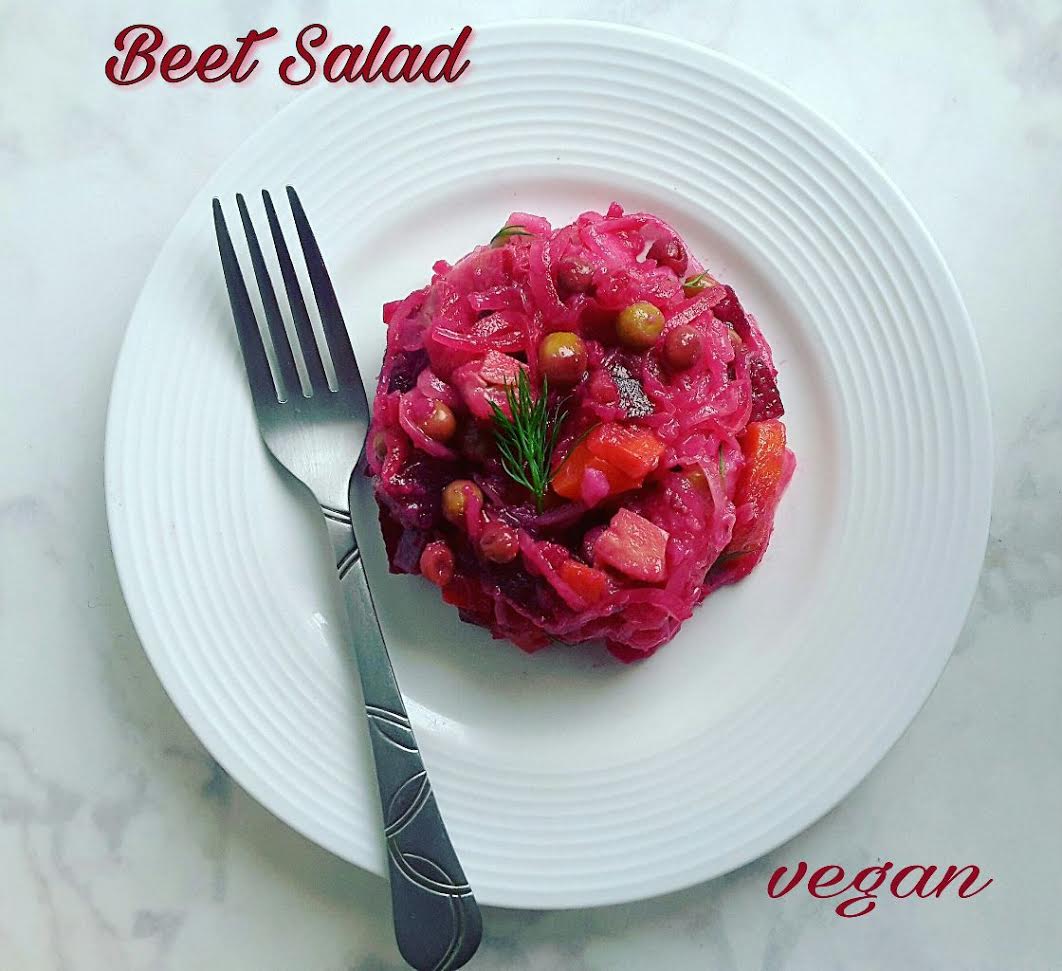 Beet Salad aka Russian "Vinegret"
Colors of health! Antioxidants from the mother Earth.
Serving Size
Serves 4 servings as a side dish
Ingredients
2 large sweet potatoes
2 large beets
1 large onion
1 large carrot
1/2 cup marinated mushrooms (any of your favorite type)
 1/2 canned peas (water drained)
1/4 cup cold-pressed sunflower oil
 1/4 cup balsamic vinegar
 Pinch of black pepper and fine pink sea salt
Directions
Slice the onions very thin. Place them in a deep bowl. Pour balsamic vinegar over and let them marinate.
Next, place potatoes, carrot, and beets in the large pot. Add water, just enough to cover them.
Bring water to boil. Reduce heat and cook, covered until vegetables are tender (approximately for 45-60 minutes).
When vegetables are done, discharge the water and allow them to cool down.
Once they are warm, cube them and place in a deep dish.
Next, chop marinated mushrooms.
Finally, remove onions from the marinade, carefully shaking all excess vinegar.
Gently mix in canned peas, chopped mushrooms, marinated onions, sunflower oil, salt and pepper with potatoes, carrot, and beets.
You can eat it now, however, if you allow this salad to marinate overnight it will taste much better. Just place Beet Salad into the refrigerator and enjoy it next day.
Dill is optional and to taste.