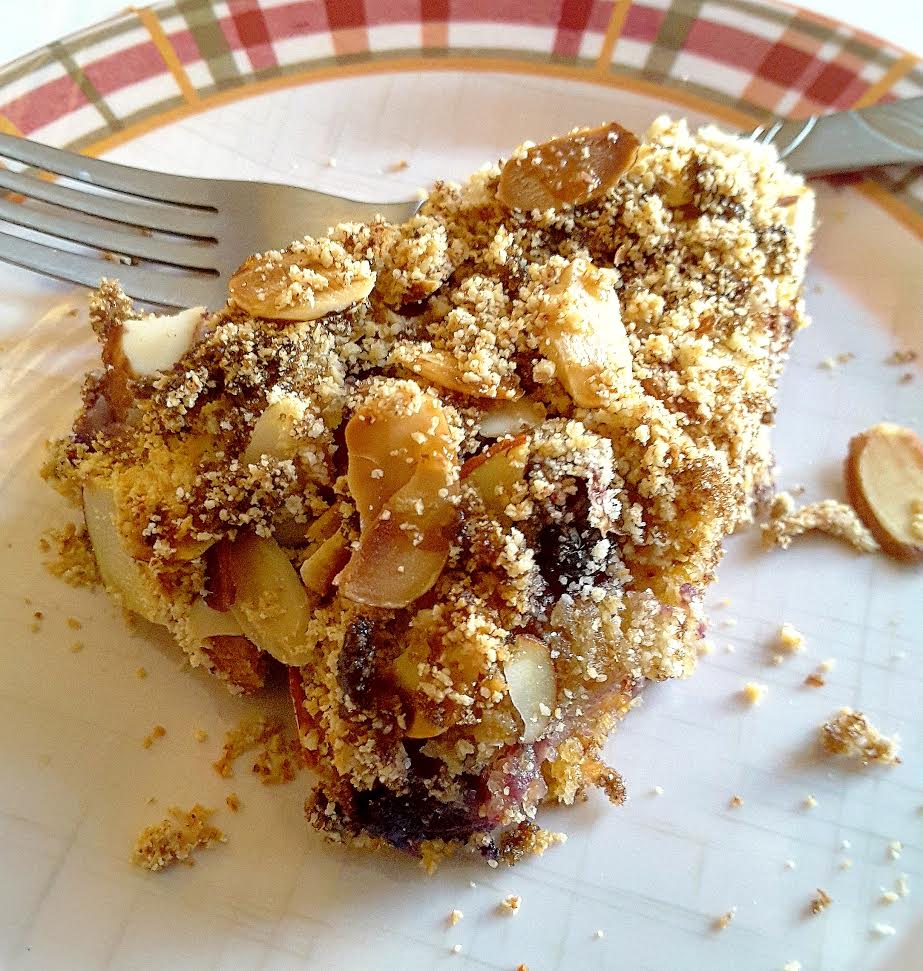 Serving Size
Serves 5
Ingredients
 ¼ cup canned pumpkin pure, alternately you can use cooked, mashed sweet potato
½ cup coconut milk canned, full fat
2/3 dark maple syrup
½ cup gluten free Bob's Red Mill all-purpose flour
1/3 cup almond flour Bob's Red Mill
1 cup frozen blueberries
2 Tablespoon vegetable oil
1 teaspoon baking powder
2 teaspoon lemon juice
¼ teaspoon nutmeg
1 teaspoon vanilla extract
¼ teaspoon xanthan gum
For the toppings:
2 Tablespoons brown sugar
1/3 cup almond flour Bob's Red Mill
2 Tablespoons shaved (thin sliced) almonds
¼ cup frozen blueberries
Directions
Preheat oven to 350 degrees Fahrenheit.
Whisk together coconut milk with maple syrup, lemon juice, vanilla, baking powder, xanthan gum, vegetable oil and nutmeg. Gently incorporate pumpkin puree (or sweet potato), blueberries, gluten-free and almond flours. Stir well.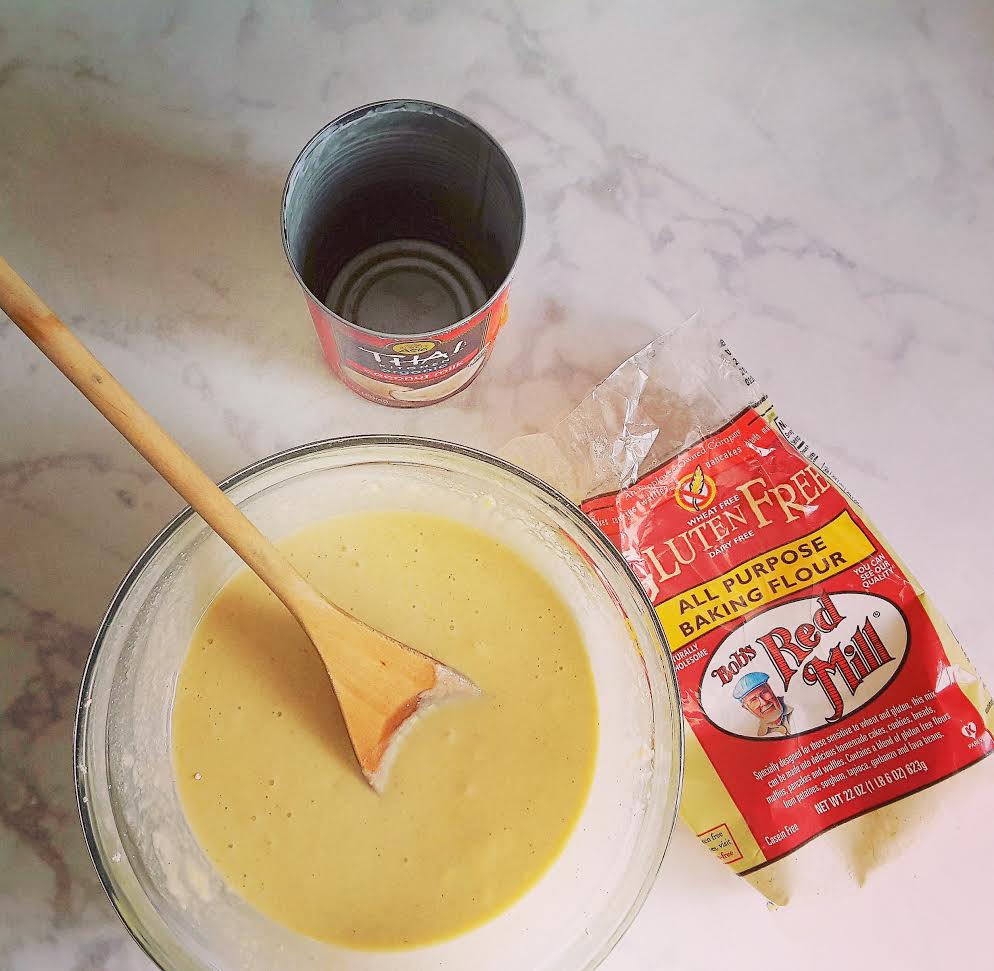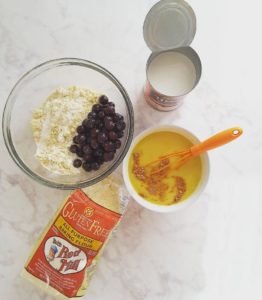 Pour into 9×13 inch deep casserole dish.
Bake for 35 minutes.
Sprinkle the top of the cake with frozen blueberries, then sliced almonds. Cover with almond flour, and finish with brown sugar.
Place back into 350 degrees Fahrenheit oven and bake for 7 more minutes.
 Remove from the oven and let it cool.