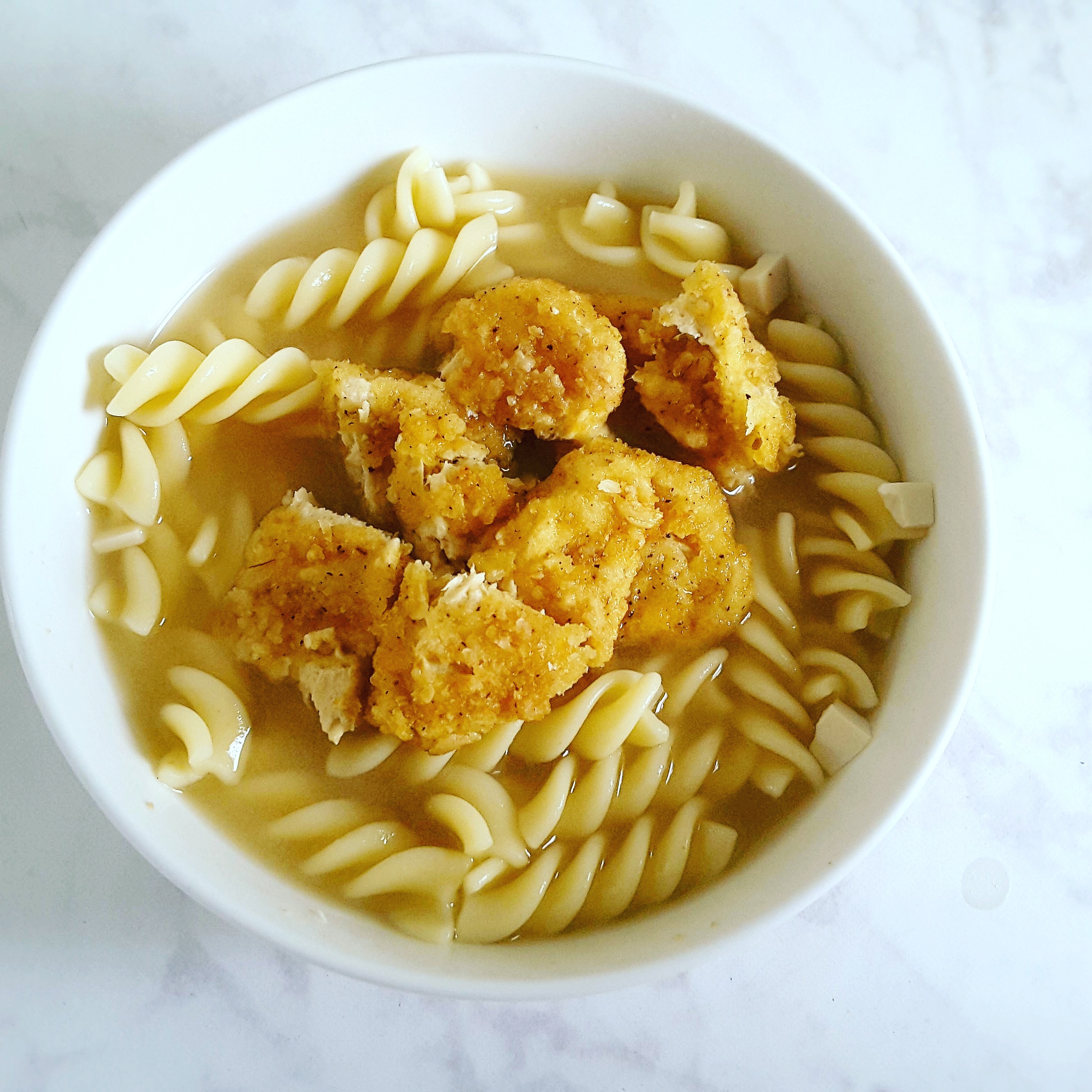 Chickenless Pasta Soup
Serving Size
Serves two
Ingredients
6 Gardein Chickenless fillets, chopped
2 cups water
¼ heaping cup extra firm tofu, chopped very small
1 cup pasta, cooked
White Miso paste to taste
Directions
Microwave fillets for 25 seconds. Don't worry if they are still cold. Set aside.
Next, in a deep bowl pour 2 cups of water, microwave for 1 min.
Gently mix in white MISO paste to taste, add chopped tofu, Chickenless fillets
and cooked leftover pasta.
Microwave for 2 more min.
Your "chicken" soup is ready.