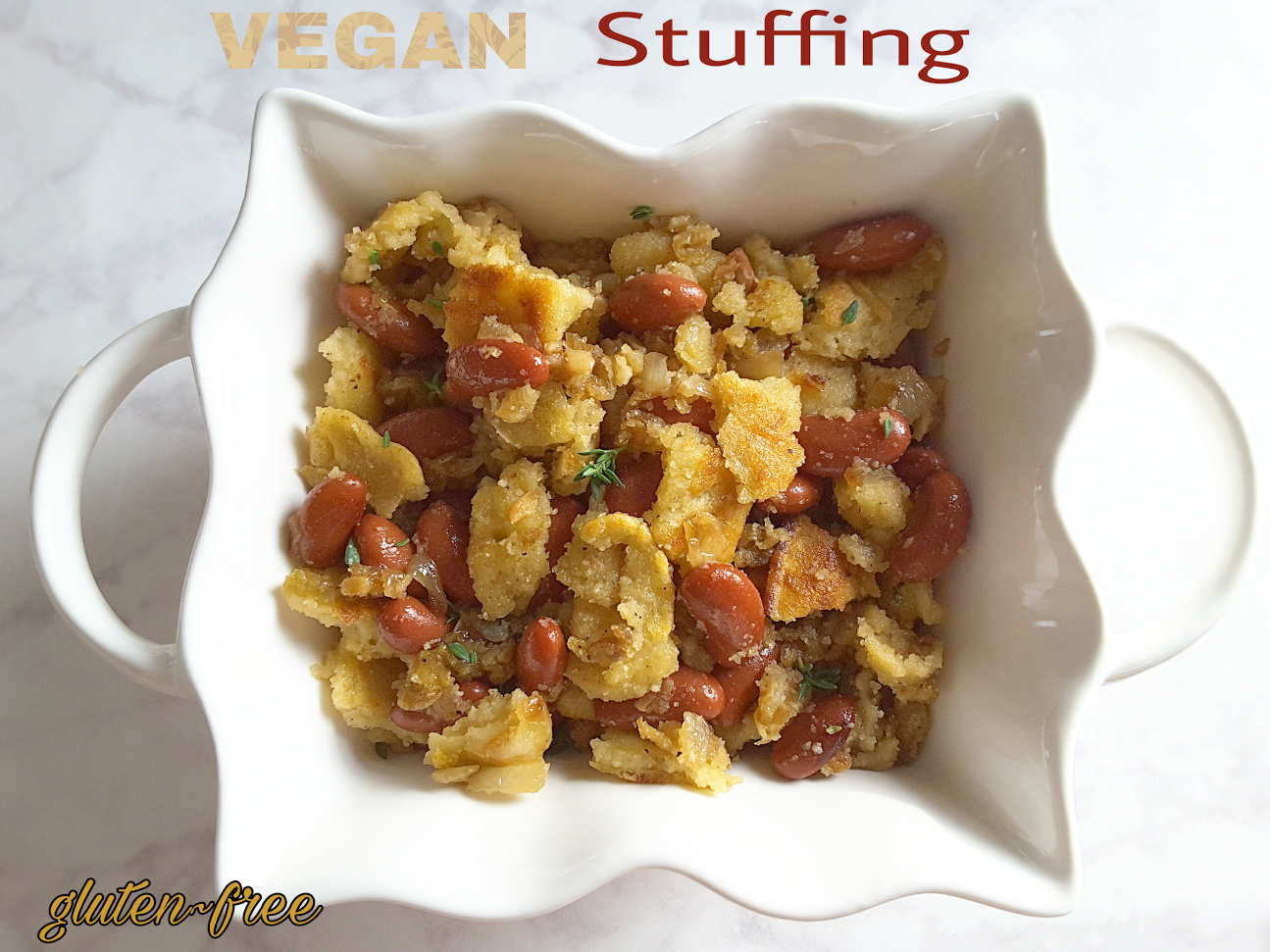 Serving Size
Serves 6
Ingredients
1 can light red kidney beans, water drained, washed
5 large celery stalks, sliced very thin
1/3 cup almond flour (meal)
2 medium onions, chopped
8 garlic cloves, minced
2 Tablespoons vegan mayo ( I used Hampton Creek Just Mayo brand)
1 Tablespoon fresh thyme
1 Tablespoon balsamic vinegar
½ teaspoon fine pink sea salt
1 Tablespoon brown sugar
½ teaspoon ground black pepper
¼ olive oil
For the pancakes:
1 cup full fat canned coconut milk
2 cup gluten free flour
¼ olive oil
½ teaspoon fine pink sea salt
Directions
In a medium sized bowl combine flour with coconut milk, olive oil, and salt.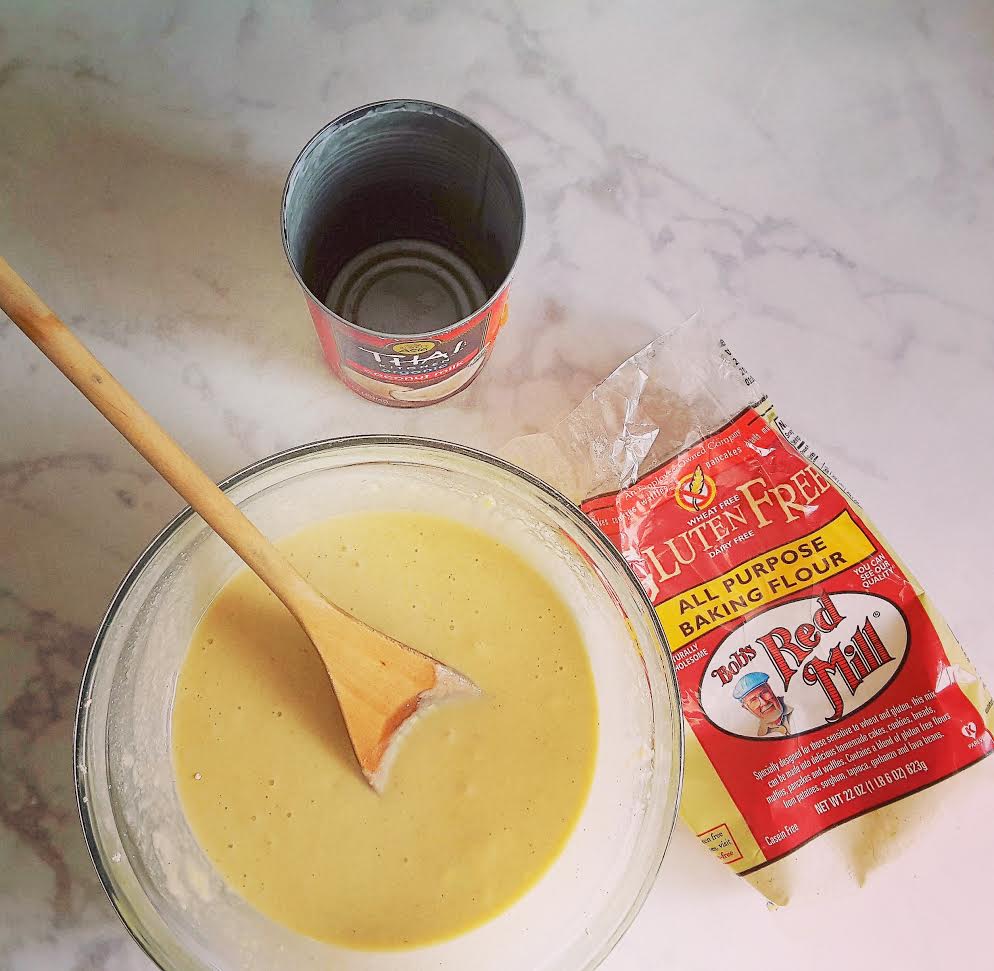 Preheat a non-stick pan over medium heat.  
Pour the batter using ¼ measuring cup scoops into the pan. Cook approximately for 1.5 minutes on each side or until the top of the pancakes look nicely golden and dry.
Let the pancakes cool down. Then break them or cut into smaller 1/2-inch cubes.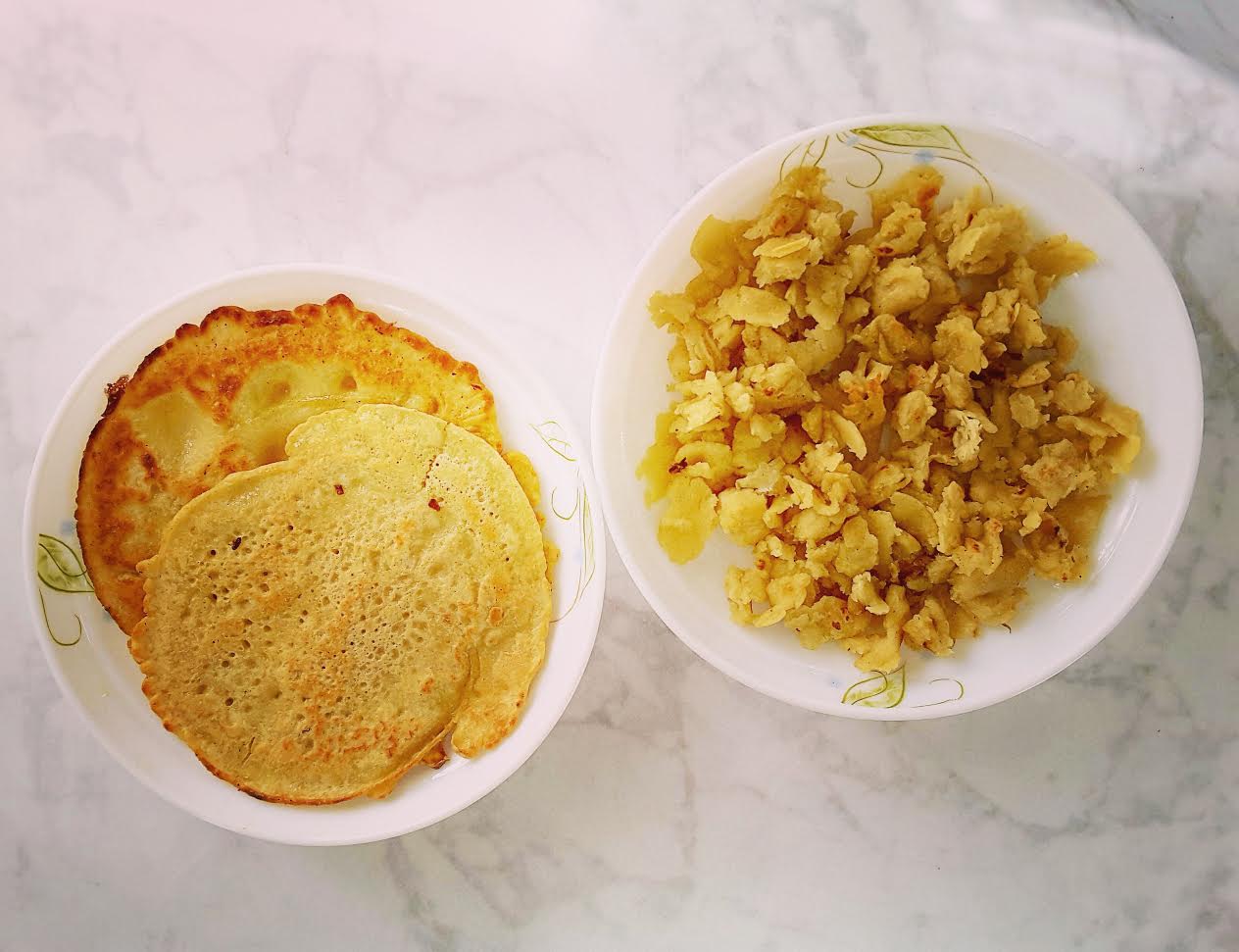 Next, prepare the onion mix. 
Sauté the onions with olive oil and celery for 6-7 minutes, until onions are nicely golden.
Add minced garlic, mayo, black pepper, thyme, balsamic vinegar, brown sugar, almond flour and salt. Lower the heat and cook for 2 minutes.
Raise heat to med. high. Gently mix in crumbled pancakes, beans and cook until staffing is hot enough to serve. It will take you 4-5 minutes, don't forget to stir!