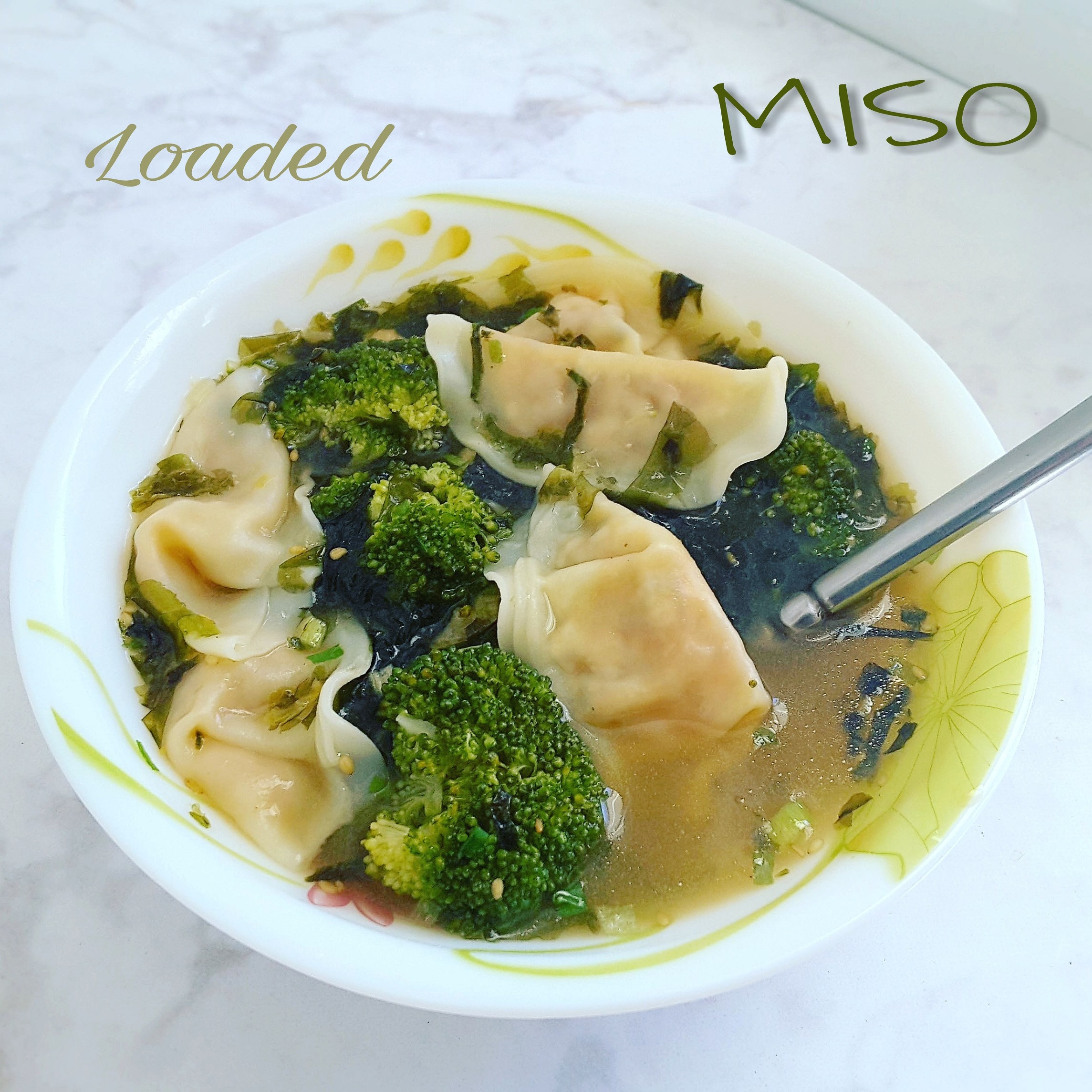 Loaded Miso Soup
Serving Size
Serves two
Ingredients
10-12 vegetable dumplings (Check your local Asian markets/stores)
2 cups water or vegetable broth
1 cup steamed broccoli, steamed, chopped
4 tablespoons seaweed flakes (Check your local Asian markets/stores)
2 teaspoons sesame seeds (Check your local Asian markets/stores)
3-4 teaspoons fresh scallions, sliced very thin.
White MISO paste to taste, I added 2 tablespoons. (Can be found in local Asian markets/stores or Stop&Shop) 
Directions
First, cook vegetable dumplings according to directions on your package, then transfer them with the (or water) into two deep bowls.
Add broccoli, sesame seeds, seaweed flakes, scallions, and white MISO paste to taste.
Microwave on high for 60 to 90 seconds.
Enjoy!