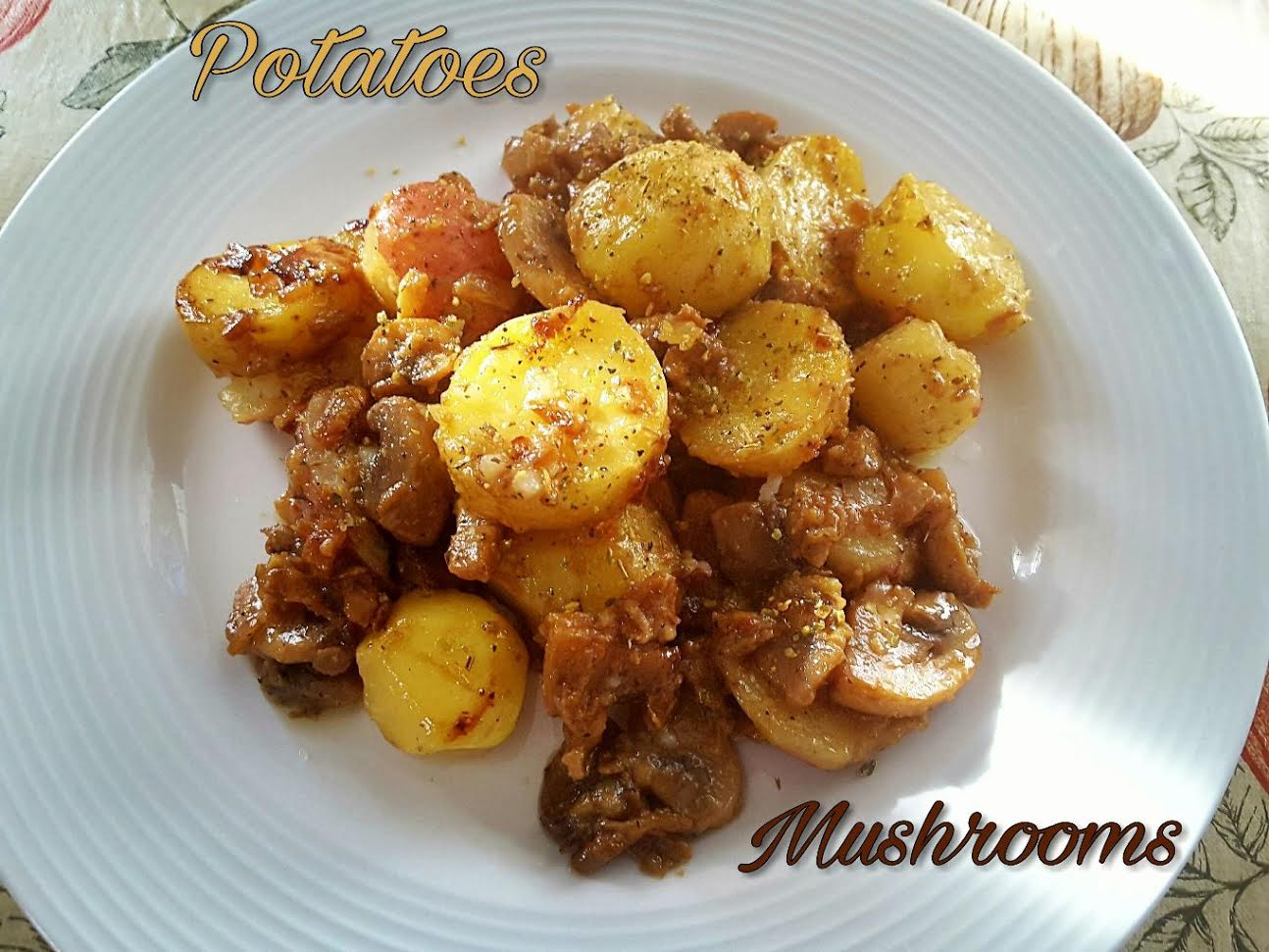 Potatoes With Onions and Mushrooms
Serving Size
Serves 2
Ingredients
2 cups of baby potatoes, cut in half
10 med. white mushrooms, chopped
1 medium onion, chopped
4 fresh garlic cloves, minced
2 tablespoons vegan Hampton Creek mayonnaise Sriracha
2 tablespoons cold pressed sunflower oil
1 tablespoon of dry basil
Pinch of black pepper and fine pink salt
Directions
Heat a large pan over med. heat with oil. Add onion and potatoes.
Cook, covered for 6 min, stirring every 2 min.
Gently mix in the rest of the ingredients (except salt) and cook for 6 more min, covered.
Finally, add the heat to med.high, uncover the pan and sautéed potatoes for 3 more minutes, stirring constantly. Finished with a pinch of salt.