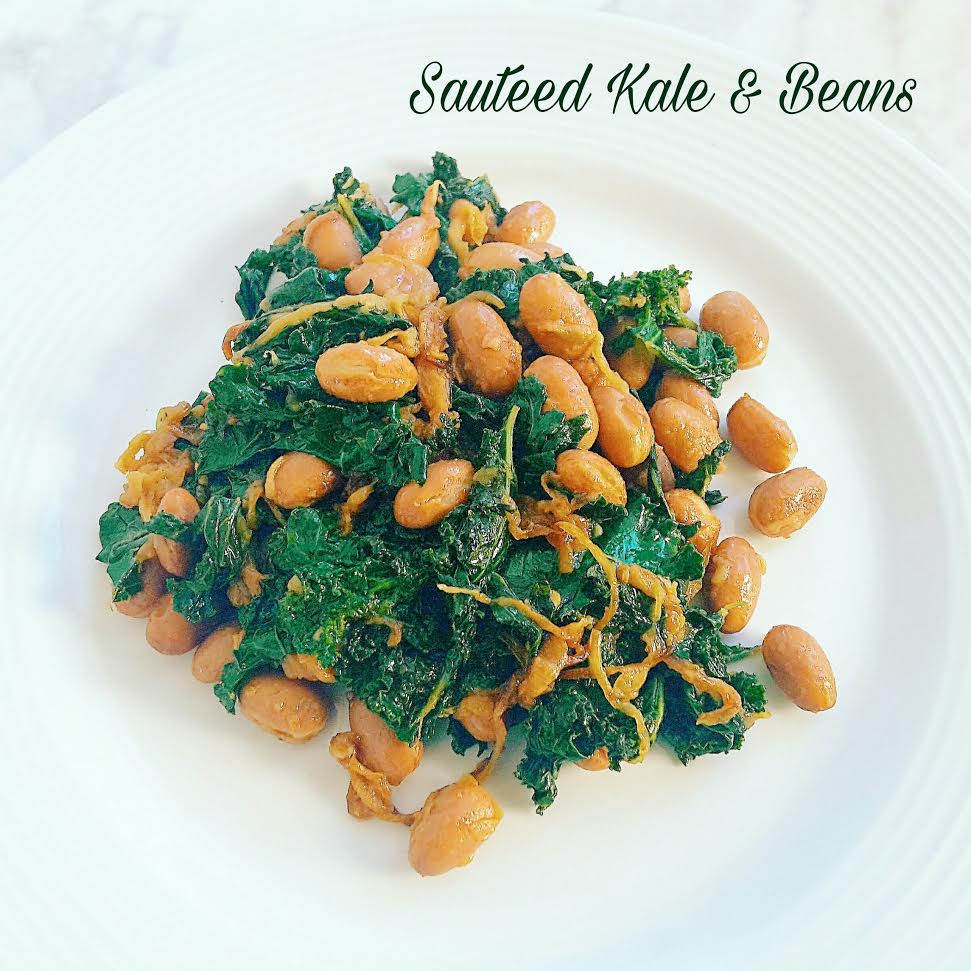 Serving Size
Side dish for 4
Ingredients 
8 cups kale, chopped
1 can of your favorite beans ( I used Roman beans), water drained, rinsed
1 large onion, finely chopped
3 garlic cloves, minced
3 tablespoons cold-pressed sunflower oil
2 tablespoons Hampton Creek Vegan Mayo Sriracha flavor
1 tablespoon peanut butter, unsweetened
1/3 cup water
Directions 
Heat cold-pressed sunflower oil (or use your favorite olive oil) in a large deep pot over medium-high heat.
Add onions, and cook for 5 minutes, covered.
Mix in kale, vegan mayo, garlic, peanut butter and water. Cook for 3 more min, covered.
Uncover the pot, and gently mix in the beans. Cook for a couple more minutes, until beans are nicely warm and ready to be served.