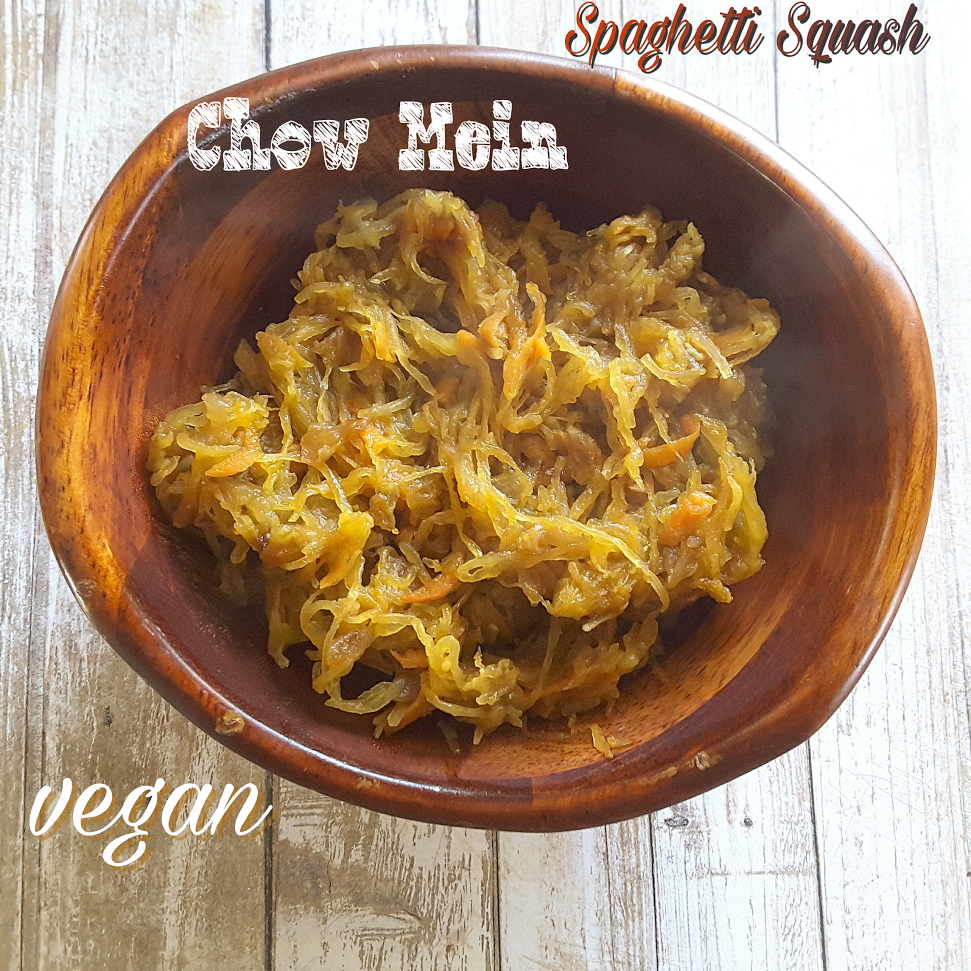 Serving Size
Serves 1
Ingredients
2 cups spaghetti squash, steamed (1 small spaghetti squash)
 2-3 small celery stalks, sliced very thin
1 small onion or ½ of med.sized onion
¼ cup carrots, finely shredded
2 Tablespoons olive oil
3 Tablespoons coconut aminos

2 Tablespoons tomato paste
1 large garlic clove, finely shredded
1 teaspoon fresh ginger, ground
1 teaspoon balsamic vinegar
1 teaspoon brown sugar
Directions
If you are not familiar with spaghetti squash, I found the great video for you to watch on YouTube.
Heat a large nonstick pan over medium heat with olive oil. Add celery, carrots and chopped onion.
Cook until onions are nicely golden for 4-5 minutes.
Next, mix in coconut aminos, tomato paste, garlic, ginger, brown sugar, balsamic vinegar. Cook for 2-3 more minutes, adding a little water if necessary to prevent drying out.
Finally, add spaghetti squash and cook for 4-5 more minutes.