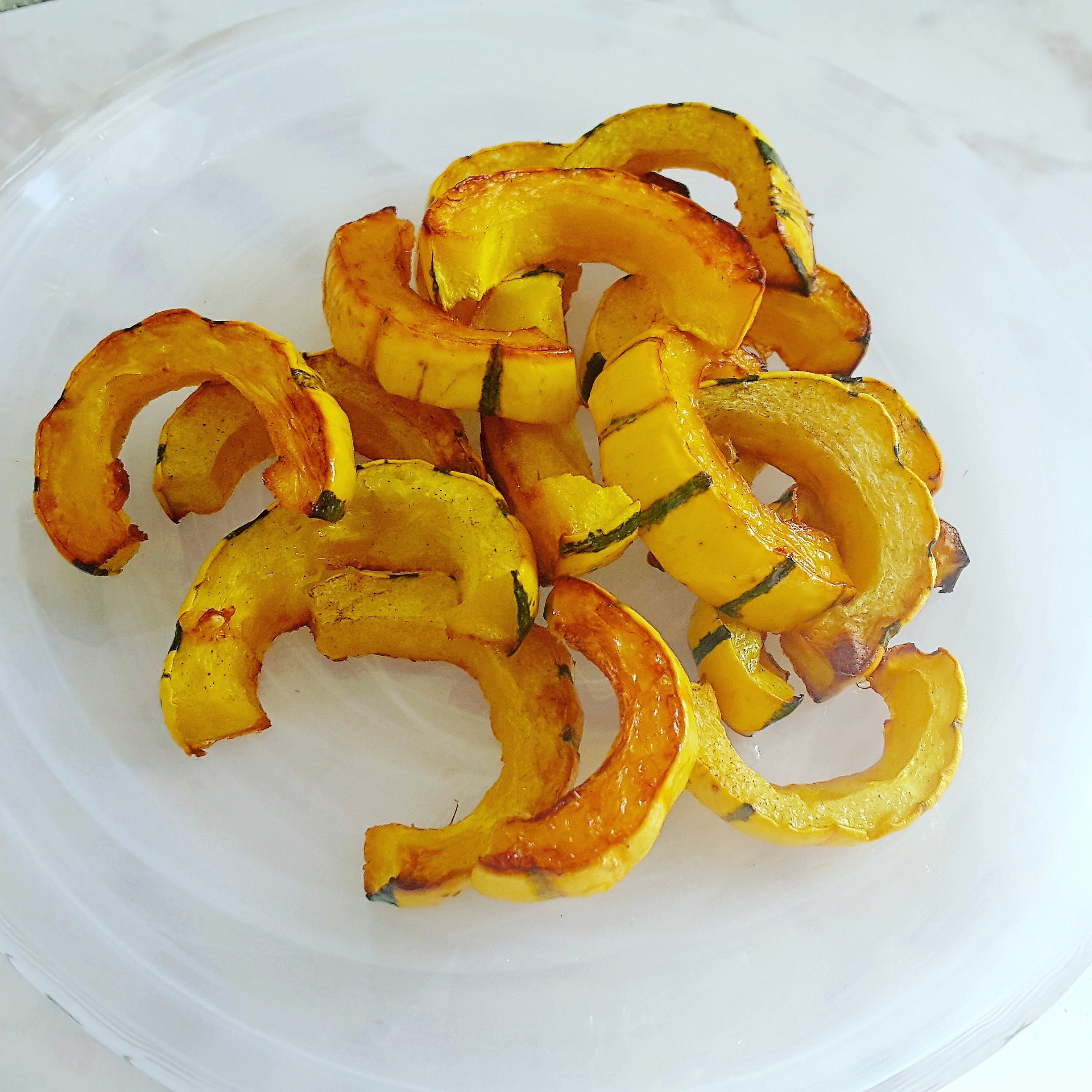 Delicata Squash Baked Rings
Sweet. Savory. Delicious.
Serving Size
Serves two
Ingredients
1 small squash
1 Tablespoon Coconut oil
1 Tablespoon Maple syrup
Pinch fine sea salt
Directions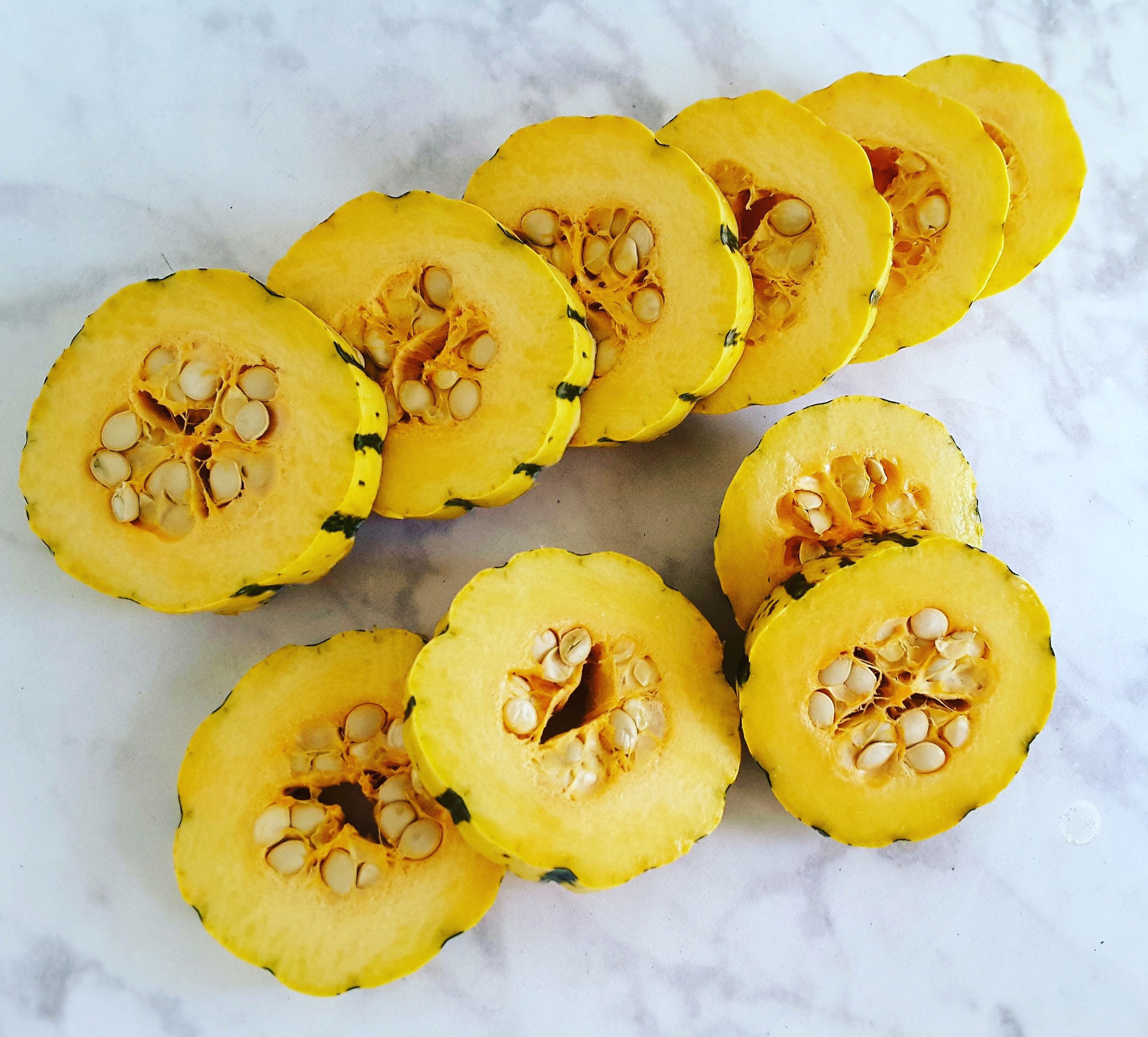 Preheat oven to 300F
Slice the squash into thick rings. Clean from the seeds. Toss in a small bowl with oil, salt and syrup.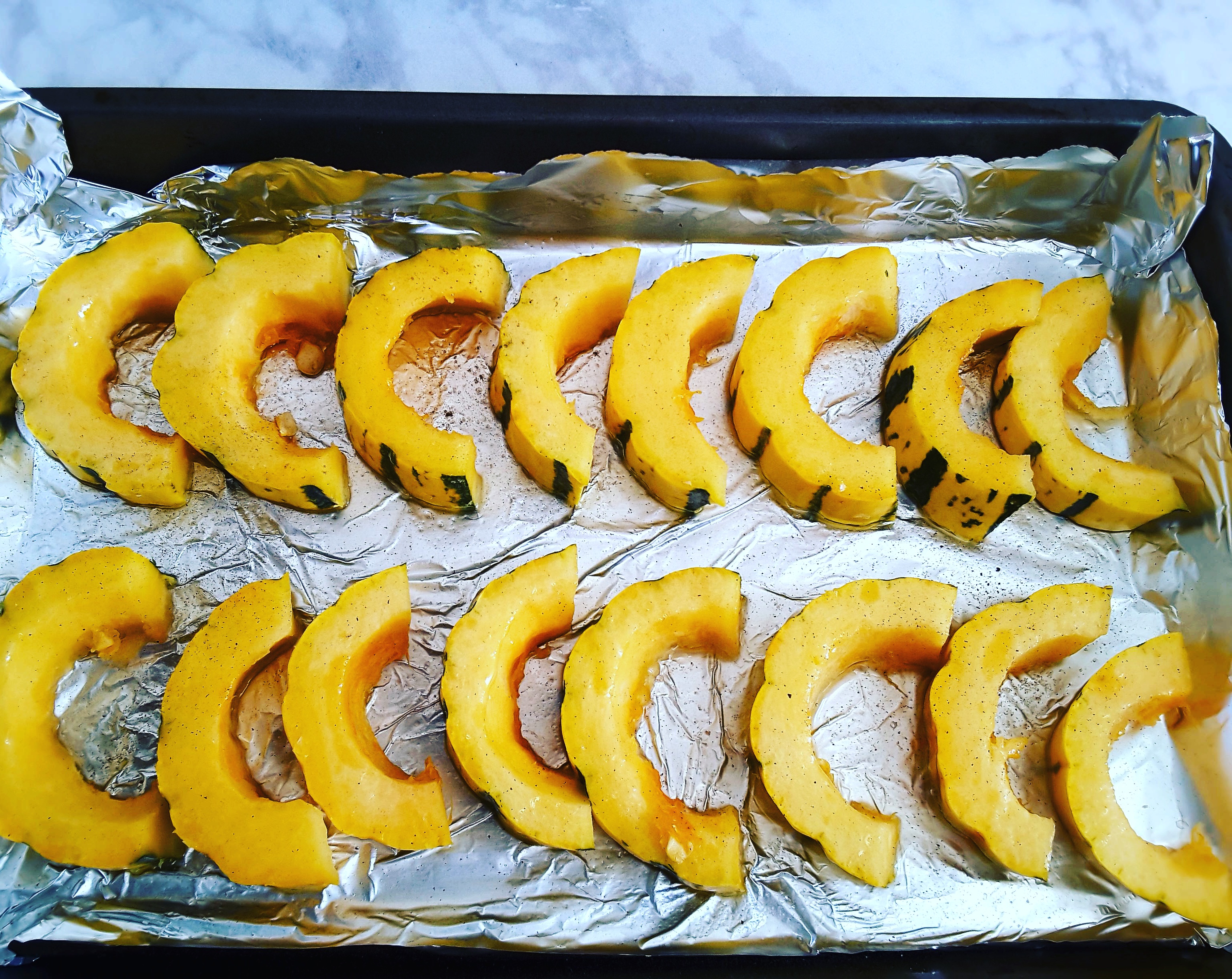 Place on a roasting pan.
Bake the rings for 25 minutes.