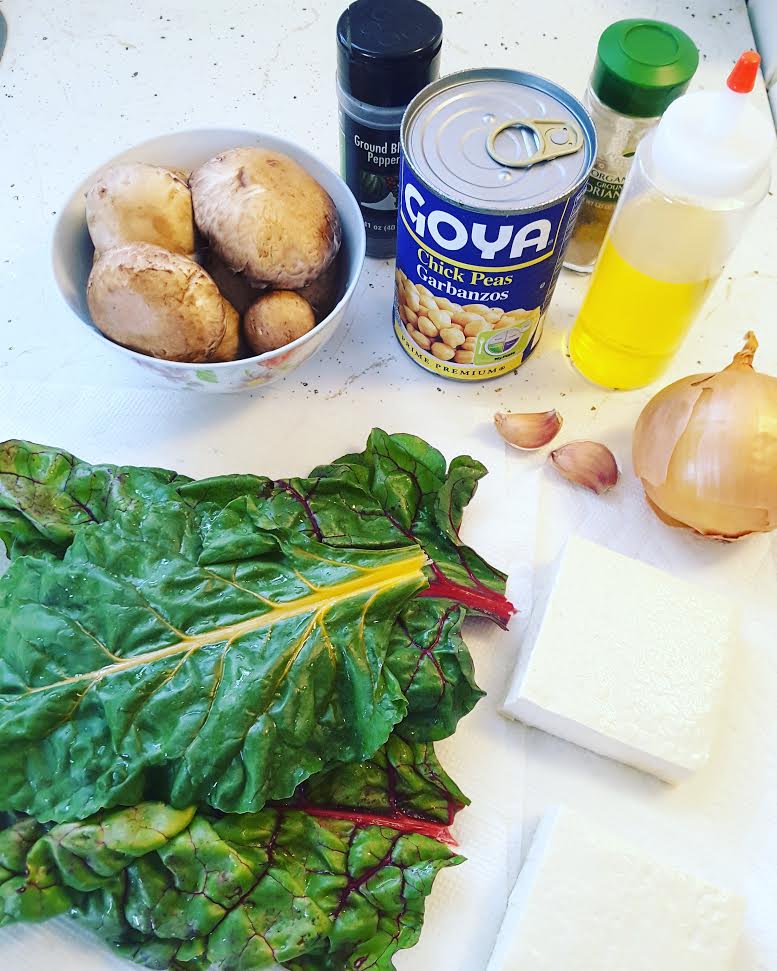 Serving Size
Serves 4
Ingredients
14 oz tofu, firm or extra-firm, crumbled
1 cup Portobello mushrooms, chopped
1 cup canned garbanzo beans, water drained and washed
6-8 large Swiss Chard leafs (or use handful of fresh baby spinach ), chopped
1 med.onion, chopped
3 garlic cloves, minced
4 Tablespoons cold-pressed sunflower oil (or use olive oil)
3 tablespoons Hampton Creek Vegan Caesar dressing
1 teaspoon of pink sea salt
2 Tablespoons Nutritional yeast
 Pinch of black pepper, and coriander.

Directions
Heat a large non-stick pan over medium low heat with oil.
Add onion and mushrooms, and cook on medium-low for 3 full minutes, covered. Add the garlic, tofu and cook for another minute.
Uncover, and add the rest of ingredients.
Cook for 5-6 more minutes, stirring constantly until heated through.
Serve immediately.